Packing
Once you reach the point of actually moving, packing your belongings for the journey, whether down the street or across the country, can be overwhelming. You'll need boxes, packing tape, and other supplies to protect your stuff and make it easier to transport.
The tips in this section can help you pack like a pro. You'll find the help you need to organize your household goods in boxes. There is also information about packing a moving truck and choosing the right size box size for your move.
Tips, Tricks, and Answers
The following articles are available for the 'Packing' topic. Click the article''s title (shown in bold) to see the associated article.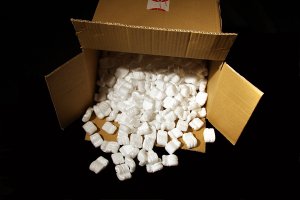 Boxing Your Household Goods
Use your organizational skills to box your household goods for moving day. Record the contents of each box on a master list, and write on the box what room it goes to in the new house. Remember to pack heavy items in small boxes, and light items in large boxes, using plenty of padding.
How to Pack a Truck
Before you rent a moving truck, take a complete inventory of your home. When you decide the size of truck you need, rent one that has 15% more room than your needs anticipate. It's always better to have too much room, than too little.
Picking Box Sizes
Think of all of the items that are in your home, and consider their size and weight. Collect or buy boxes in many sizes to ensure that you will have just the right box for moving your items, and use soft items such as towels and linens to cushion objects inside of the boxes.