Tubs
Bathtubs are an integral part of any bathroom. Whether you are bathing your small children or just taking some time to relax, your tub is just the place.
Sometimes, however, the seal around your tub can leak making you wonder if your entire bathtub needs to be replaced. The tips in this section can help you fix the problem yourself.
Tips, Tricks, and Answers
The following articles are available for the 'Tubs' topic. Click the article''s title (shown in bold) to see the associated article.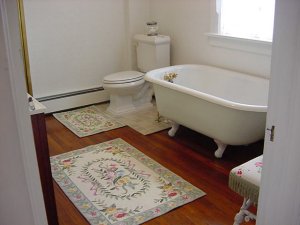 Caulking Your Tub
Why spend money on a plumber to re-caulk a leaky tub? Considering that it is one of the easiest home plumbing projects that you can do, here is how you can do it yourself.
Fixing a Slow-Draining Tub
A slow-draining tub can be extremely frustrating and often unappealing. Learning to fix a slow-draining tub can make life a lot easier.