Christmas Decorating
Christmas and the holiday season bring out the decorator in all of us. From the tree to the lights there is a lot to do when you are preparing your home for the celebrations.
This section of tips can help you create the perfect holiday decorating scheme. Whether you are choosing the perfect tree or hanging outdoor lights, you'll find the information you need here to make your job easier. There are also tips about decorating the tree, holiday landscapes, and turning your existing decorating scheme into a beautiful Christmas celebration.
Tips, Tricks, and Answers
The following articles are available for the 'Christmas Decorating' topic. Click the article''s title (shown in bold) to see the associated article.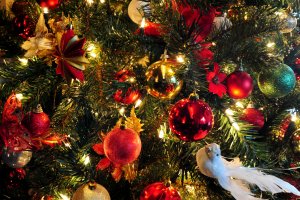 Choosing Perfect Holiday Decorations
One of the many ways that people use to express themselves during the holidays is through the use of decorations. Choosing the perfect holiday decorations can often seem like a magic trick. Here are some simple guidelines that you can use to help you when choosing your perfect holiday decorations.
Christmas Design on a Tight Budget
If you have ever wanted to have your home look like it came from a Christmas card, then you know how expensive it can be to achieve that dream. Well, here is all that you need to know about Christmas design on a tight budget.
Decorating the Perfect Christmas Tree
Once you have purchased your Christmas tree it is time to decorate it. Even though there is no single method for decorating any tree, some guidelines do exist that are applicable by anyone. Decorating the perfect Christmas tree is no longer a mystery, here's how.
Installing Exterior Christmas Lights
You can never really say that you are ready for the Christmas holiday until you have decorated your house, and is there really anything more decorative than Christmas lights? Here is the best way to go about installing exterior Christmas lights.
Installing Holiday Landscaping Decorations
If you have ever had trouble reading a calendar you can always tell that a holiday is rolling around by the sudden appearance of landscaping decorations. If you have ever wanted to know the best way to decorate your front yard, then this is exactly what you need. Take a look.
Making Your Own Christmas Wreath
A Christmas wreath can be a wonderful addition to any Christmas decoration theme. Instead of spending money that you just don't have to purchase one, why not have fun (and save money) by making your own Christmas wreath? Here's how.
Picking the Perfect Artificial Tree
It can be a challenge for anyone to decide on what type of tree that they want to have in their home. In recent years this has become even more difficult of a choice with the improvements in artificial trees. Here are the best guidelines when it comes to picking the perfect artificial tree.
Picking the Perfect Natural Christmas Tree
Natural Christmas trees are a classic element to the Christmas holiday. Picking the perfect natural Christmas tree doesn't take some magical formula if you know how to do it. Here's how you can do that.
Repairing Damaged Ornaments and Decorations
It can be heartbreaking event to find your favorite Christmas ornaments or decorations broken. After all there are often many fond sentimental memories associated with our Christmas ornaments and you simply can't go out and purchase a replacement ornament for the one you had as a baby. Repairing damaged ornaments and decorations is a fairly easy thing to do, here's how.
Working Christmas Colors into Your Existing Design Scheme
It can be frustrating to decorate your home during the Christmas holiday. The reason for this is that it is a commonly held belief that you have to totally change the look of your room. Well, instead of doing that, save some time and money by working Christmas colors into your existing design scheme. Here's how.