Floors
Of all the places in your home, the floors take the most abuse. Walking, running, water, snow, and other things place an extreme amount of wear and tear on your floors. Installing high-quality flooring can make a huge difference in how your floors look over time.
The tips in this section can help you choose the best flooring option for your home. You'll also find some great ideas for taking care of your floors. Whether you have carpet or tile, hardwoods or laminate, you'll find some tips here that will make your floors look great.
Tips, Tricks, and Answers
The following articles are available for the 'Floors' topic. Click the article''s title (shown in bold) to see the associated article.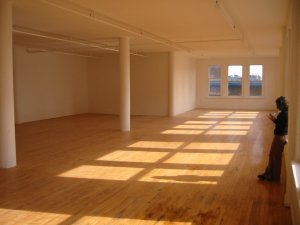 Caring for Pinewood Floors
Pinewood is a wonderful soft wood that can be used in a variety of different ways, including as flooring. However, due to the soft nature of pinewood special care needs to be exercised. Luckily caring for pinewood floors is entirely possible, at least if you follow these guidelines.
Choosing Discount Hardwood Floors
While we may like to be able to purchase the most expensive hardwood flooring possible, there are times when we have to settle for less. How do you now that you are getting the best deal possible though? The answer lies in knowing how to choose discount hardwood floors.
Fixing Squeaky Flooring
Just because you have a squeaky floor, and don't think that you are very good with a hammer doesn't mean that you have to live with that situation. Instead, learn how easy fixing squeaky flooring can be by following these simple instructions.
Floating Hardwood Flooring
If you are considering floating hardwood flooring it's no wonder. It is probably due to the fact that this type of flooring is becoming more and more popular with homeowners and home improvement stores. But why is that? What makes floating hardwood flooring so special that everyone seems to be increasingly interested in using it? Read on to find out.
Floor Removal
Floor removal is a fairly basic step in home renovations and one that can lead to a surprising amount of complications if not done correctly. As long as you understand and follow the basic guidelines of floor removal, you shouldn't have any problems.
Hardwood Restoration without the Dust
Hardwood floors are gorgeous looking, and add character to any home. Unfortunately they are also a pain to refinish and restore to their former glory. Here is an inexpensive way to bring back that lost beauty yourself.
How to Identify Wood Finish
How to identify wood finish can be a tricky part of any do-it-yourself project. Often it is a confusing process for most people. Here are some quick and easy tests that anyone can use to help them identify the wood finish that they are working with.
Installing a Decorative Border
Are you having some hardwood floors installed? If so, then you may want to consider installing a decorative border. A simple decorative border is a great, and easy, way to spruce up the entire look of a wood floor. Best of all, it's not that hard to install one yourself.
Installing Radiant Floor Heating
Do your floors have a tendency to get cold? No one really enjoys waking up to a cold floor, and this can happen at any time during the year. One solution for dealing with this problem is by installing radiant floor heating. It's not as hard of a project as you may have once believed, and the results are simply fantastic.
Installing Sheet Vinyl
If you are looking to do your own flooring installation, then you may want to try and make it as simple as possible. One of the simplest methods around is installing sheet vinyl. A complete novice can install a room full of sheet vinyl in about eight hours, and an experienced individual can do it in considerably less time. All you need to do is follow this simple method.
Installing Wide-Plank Flooring
If you are interested in having a "country" feel to your home, then you may want to consider wide-plank flooring. Installing wide plank flooring is a fairly easy task to do, and is actually less labor intensive than most other kinds of flooring installation. That is, as long as you know what to do.
Painting Your Floors
One way to give old wooden floors a new look is by painting them. However, painting your floors is more than simply slapping a bit of paint around and allowing it to dry. Follow these directions to ensure that you get the job done right.
Preventing Moth Infestations
Moths can be a tricky critter to deal with. After all, often you don't know that they are present until after the damage has been done. Just because they are tricky, it doesn't mean that they are impossible to deal with. Preventing moth infestations is really only a matter of preparedness.
Protecting Bamboo Wood Floors
If you are interested in having a hardwood floor, then bamboo wood floors is potentially a great choice. Environmentally friendly, beautiful, and fairly easy to maintain, bamboo can be a wonderful addition to just about any home. Here's what you need to do to protect this type of floor when you have it installed.
Protecting Painted Floors
Painting floors has long been a method for protecting them from damage and dirt, and other forms of wear and tear. However, this can lead to other problems. Here are a few methods that you can begin using for protecting painted floors you may have in your home.
Protecting Tile Floors
One of the most popular choices in home flooring is tile floors. When used properly, tile floors can greatly enhance the look and feel of any room. However, particular care must be used to protect these floors from unwanted damage, most especially when you use heavy furniture or appliances. Read on to find out exactly how easy protecting tile floors can be.
Removing Grout
When using power tools to remove grout, make sure that your bit is the appropriate size for the space between the tiles. Work methodically and slowly and periodically check the dust your tool crates. If the color of the dust is different than that of the grout, you may be filing away at the tile, instead of the grout.
Repairing a Broken Step
Over time, just about everything in the home will break down or need to be repaired in some way. This can also include your stairs. Repairing a broken step isn't all that difficult, though it will require a bit of work on your part. Just follow these simple directions to ensure that you get the job done right.
Repairing Damaged Carpet
Just because you get a burn mark or worn area in your carpet doesn't mean you need to get new carpet. Here's some ideas on how you can repair the damaged carpet and make it last even longer.
Repairing Laminate Flooring
Laminate floors are a great way to provide the look and feel of natural wood floors, without the expense or difficulties normally associated with natural wood. However, there are times when even laminate wood flooring will need to be repaired. If you would like to learn just how easy repairing laminate flooring can be, then you have come to the right place.
Replacing Damaged Sections of Carpeting
When replacing damaged sections of carpeting, you'll need a carpet remnant or leftover of the carpet you're replacing. If you can't find one in your apartment or home, you can cut a piece of carpet from an inconspicuous place, such as from the back of a closet floor and from behind a large piece of furniture.
Restoring Ceramic Tiles
If you're up for a challenge, you can try a few of these methods to restore your ceramic tile to its original luster. It might help to speak with a qualified ceramic tile salesperson to determine which restoration method is best for your particular situation.
Restoring Teak Parquet Flooring
Teak is a beautiful exotic wood that is often only seen on boats or patio furniture. It can also be a wonderful hardwood flooring option for your home, and is one that was used quite frequently in decades past. Restoring teak parquet flooring can be a little overwhelming if you don't know what to do, that's where we come in.
Sanding Wood Floors
Do you have a wood floor that you simply love, but feel that you need to replace it? Well instead of replacing it, why not sand it and refinish it instead? Sanding wood floors isn't all that difficult of a task, though you do need to be careful that you follow some simple instructions.
Simple Hardwood Floor Restoration
Simple hardwood floor restoration projects aren't all that difficult, though you will need to be careful. All you really need to do is follow a few simple instructions, and you will be able to fix most minor damages that you come across.
Treating Common Carpet Stains
It is sometimes difficult to keep your carpet clean, but it makes a big difference in how nice your house looks. Follow these tips to help keep your carpet spotless.
Walnut Wood Flooring
Walnut wood flooring is a wonderful option that any home owner can use to help enhance the look of their home. But what makes it so special as a flooring option? What makes it more desirable than other kinds of wood? Is it a durable flooring option? Learn the answer to these, and other walnut wood flooring questions here.