Foundation
A solid foundation is the key to any building. If the surface your home is built on has cracks or other problems, it can affect the entire structure of your home.
Knowing what to look for is important when you want to make sure the foundation of your home is solid. The tips in this section can help you inspect your foundation and what type of repairs might be needed. If water is a problem in your home, you'll find some information here that can help you waterproof your basement.
Tips, Tricks, and Answers
The following articles are available for the 'Foundation' topic. Click the article''s title (shown in bold) to see the associated article.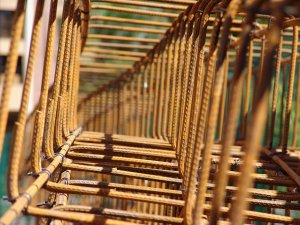 Foundation Repairs
The foundation of the home is one of the single most important parts of a home. Without a solid and secure foundation, all kinds of nasty things can happen. Not only do you run the risk of having costly repairs that you can't afford, your beautiful home just might become condemned. Here is how you can know if you need some costly foundation repairs.
Inspecting Your Foundation
Although one of the easiest steps in a preventative maintenance program for your home, a foundation inspection can save you thousands of dollars in the long run. Take careful notes each year, compare the notes, and determine if that simple crack a year ago now needs attention from a professional.
Waterproofing Your Basement
While waterproofing your basement yourself may save you money, it can be laborious. If you don't address the source of water seepage and, instead, simply patch the cracks or holes, then you will have wasted both time and money.