Gutters
The gutter system on your house is often overlooked. This important part of your roof channels water to the best place for it to run off.
One problem with rain gutters is the dirt and leaves they collect, blocking the area the water needs to flow through. The tips in this section can help you know how to clean out your gutters and how to choose the best topper so you don't have to clean them out as often. You'll also find information that can help you choose high quality rain gutters and make repairs when necessary.
Tips, Tricks, and Answers
The following articles are available for the 'Gutters' topic. Click the article''s title (shown in bold) to see the associated article.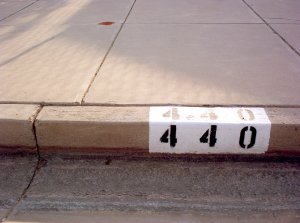 Aluminum Gutter Repair
About the only thing more annoying than a leaky gutter is a leaky roof. Aluminum gutter repair is one of the most common, and easiest, home improvement tasks that anyone can undertake. To help you make the task even easier, here are a few simple guidelines.
Choosing Gutter Shields
Gutter shields are wonderful inventions, and a great help to homeowners everywhere. While they can be a great help, it can be a little confusing to choose among the different types available. Choosing the right type of shield can actually be pretty easy, if you know what to look for.
Cleaning Gutters
A necessary chore, cleaning gutters keeps runoff water flowing away from your home, and down the sewage drains. If you have clogged gutters, the runoff water could be harming your home's foundation. Follow these tips for cleaning your gutter, and keeping harmful water away from your home.
Cleaning Your Gutters
If you have rain gutters, then there is a little piece of maintenance that needs to be done at least two times a year. That piece of maintenance is just to do a little bit of cleaning. Luckily cleaning your gutters isn't all that difficult.
Finding Good Rain Gutters
For some reason people don't really think about their gutters until it is too late. That time period is usually during the middle of some horrendous rainstorm. The best time to begin thinking about finding some good rain gutters is now, before the next "monsoon" hits. Here's how you can find some good rain gutters.
Gutter Care
Gutters can be a huge help to your home, but only if you are taking care of them properly. Gutter care isn't a particularly difficult task, though it can require that you spend some time and be willing to get a little dirty to do the job. The alternative is to risk a ruined roof.
Painting Your Gutters
Painting your gutters is a task that can do much more than improve the looks of your home. When done properly, they can also help improve the lifespan of the gutters you have installed. The process of painting your gutters is a bit more involved than simply slapping a bit of paint on them. Follow these instructions to ensure that you get the job done right.