Concrete
Concrete might look dingy but it is an important part of your home. It makes great foundations and is a common part of any driveway and garage.
While concrete is durable, there are some things you can do to maintain it and keep it looking its best. The tips in this section will give you ideas about cleaning your driveway and garage floor and maintaining those areas. There is also information about dealing with rust on concrete.
Tips, Tricks, and Answers
The following articles are available for the 'Concrete' topic. Click the article''s title (shown in bold) to see the associated article.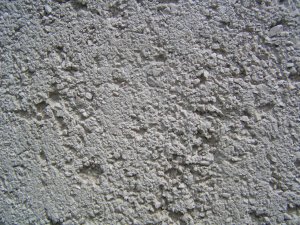 Cleaning Your Driveway
A driveway is one part of the house that receives the most traffic. Because of all the wear and tear that a driveway can go through, it does seem to get a tad dirty. Here is how you can clean that nasty driveway.
Cleaning Your Garage Floor
If you are planning on selling your home, or simply wanting to spruce up the place you might want to think about hitting your garage. Here are some tips for getting rid of persistent oil stains.
Concrete Countertops
Concrete countertops are becoming more and more popular as the days go by. In fact, concrete countertops are well on their way to becoming as popular as granite or marble countertops are. There is a question though, how well do they perform?
Dealing with Rust on Concrete
Have you ever noticed how rust stains can usually be pretty annoying, especially when you are trying to remove them from concrete? While it may be a little bit difficult, removing rust from concrete is something that anyone can do, if they only take a little time to properly get themselves ready.
Maintaining Driveways
A driveway is more than something to make your home look pretty. In fact, a driveway is an investment that needs to be protected, cared for, and taken care of if you are going to get the most out of it. Maintaining driveways can be a tiring task, but it is one that every home owner can do.
Repairing Sidewalks
A cracked sidewalk can make your entire home look old, and careworn. Luckily, repairing sidewalks is a relatively easy task, and one that is a perfect weekend project. All you need to do is follow these simple directions and you will have your sidewalk repaired in no time.
Sealing Asphalt
Asphalt, much like concrete, will crack and become damaged over time. When this happens you will need to repair it. Part of that repair work is sealing asphalt. While hot and dirty work, this project will help extend the life of your existing asphalt, and help ensure that your home looks as beautiful as possible.